About Us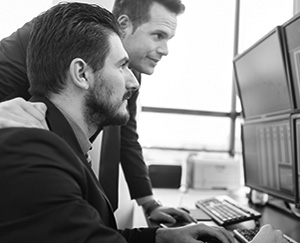 A complete service for businesses
Either you are a buyer or a supplier
Identity contract is the choice
Identity Contract provides complete service for businesses that want to expand either locally or internationally, our leadership in providing expansion services is based on three important elements, our experience in many business fields specially marketing and trading, our knowledge of foreign cultures and styles and our large network of relations in different regions.
Our services include -but not limited to- handling transportation, insurance, logistics and foreign currency payment, we absorb the logistic risks as we become your local customer. With our staff who are multi-lingual and who are familiar with different cultures and styles your products and services can never be mispresented, we will promote your products and services using the right message to reach the right customer with the right price.
why choose us
Markets Experience

Identity Contract has a staff experienced in performing market research in the countries of the MENA region, at the end you will get the right advice on what products and services to provide, where to provide them, how to promote them and how to grow your brand equity locally and/or internationally.

Public Relations

Identity Contract has a large unparalleled network of relations that was built with focus on how to help our clients in performing business in large scale, this network enabled us to consider the culture and the style of the countries where we offer products and services.

Logistics Services

Identity Contract handles all the activities reated to logistics, our staff with help of our relations network will take over the tasks of shipping, transportation, custom clearence, foreign currency payments and even warehousing when needed, at the end you will just focus on the operation of building your product or performing your service.

Marketing & Customer Service

Identity Contract has a dedicated team specialized in marketing and sales, we will handle promoting your brand with the right message, price negotiations and the whole sales process. Our service doesn't stop there, but we also offer all after sale services including support and customer service.